Description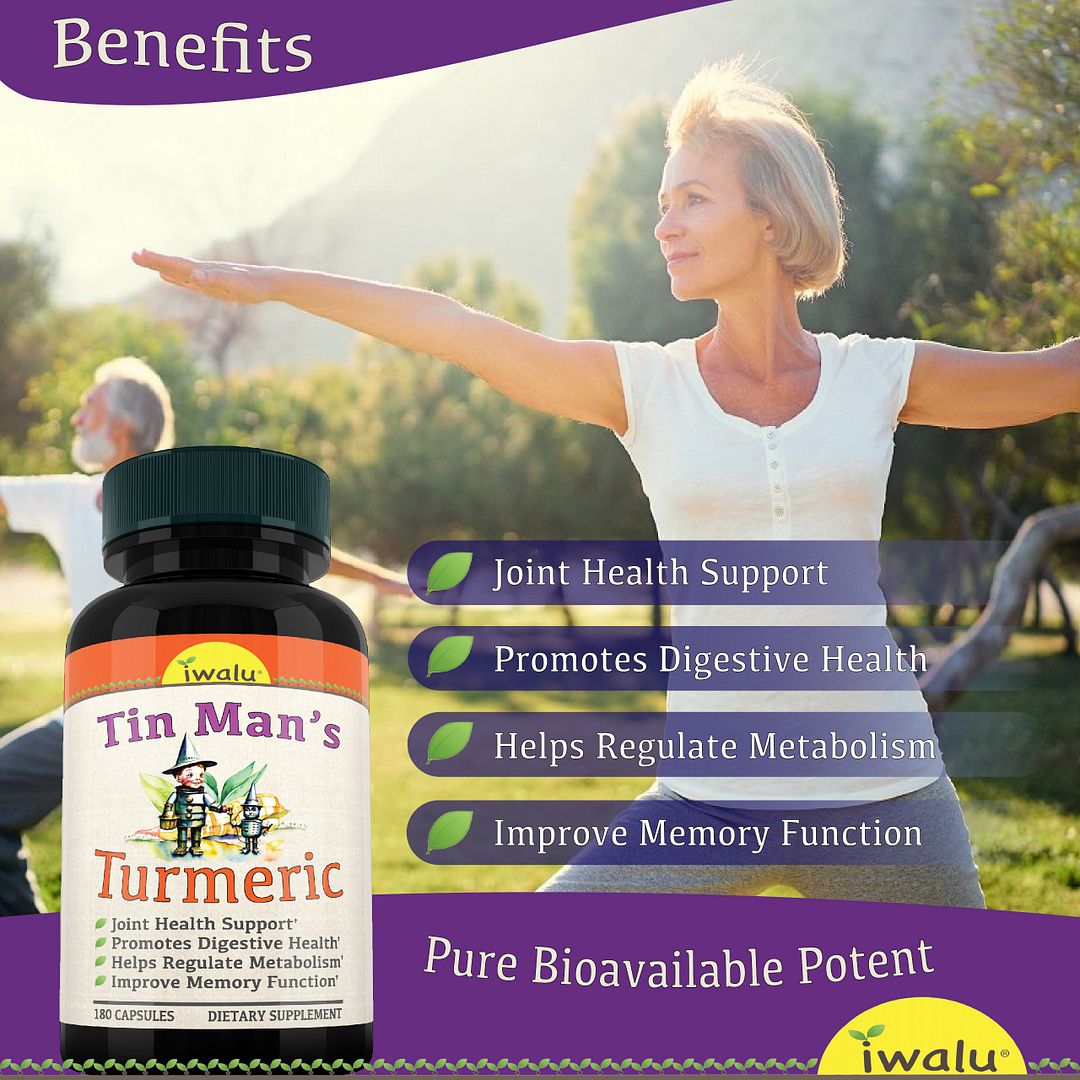 PRODUCT DESCRIPTION
IWALU Turmeric Curcumin with BioPerine 1500mg
Natural Joint Support with 95% Standardized Curcuminoids
Black Pepper Extract for Bioavailable Ultra Potency
Best Healthy Inflammation Support Supplement, 180 CT
HIGH POTENCY TURMERIC PILLS | Plus Bioperine: IWALU turmeric formula with up to 1500mg daily (3 capsules) of turmeric curcumin hight potency 95% standardized curcuminoids plus bioperine black pepper extract – curcumin with black pepper enhances absorption and bio-availability.
HEALTHY INFLAMMATORY FUNCTION SUPPORT | With strong antioxidant response. IWALU's professional grade turmeric with bioperine (curcumin with bioperine) is a natural turmeric root extract powder which has higher absorption compared to common turmeric teas.
TURMERIC CURCUMIN SUPPLEMENT | Used in traditional herbal medicine, tumeric extract is a natural source of curcuminoids (powerful phytonutrients). Our top selling Turmeric pills support a healthy inflammation response for women and men.
POTENT NATURAL INGREDIENTS | This turmeric curcumin supplement is enhanced with patented Bioperine, a black pepper extract that is shown to increase absorption and bioavailability in turmeric supplements.
QUALITY MADE IN THE USA | iwalu turmeric curcumin with black pepper is formulated, bottled, and safety sealed in our FDA inspected, GMP & NSF Certified facility.  Vegan, Non-GMO, Pure. Satisfaction guaranteed. Get the benefits of iwalu Tin Man's Turmeric today…
---
Tin Man's Turmeric™ and You:
Highest Potency Turmeric Curcumin with Bioperine Black Pepper
IWALU's premium Turmeric Curcumin has been shown to support joint health. Our Turmeric supplement features high-potency 95% standardized curcuminoids with BioPerine (black pepper extract) for improved turmeric absorption.
Turmeric with BioPerine is a natural herb complex to support joint health. Curcumin, the active potent compound in turmeric, supports normal joint health for your natural comfort. Our Turmeric Curcumin supplement, being high in antioxidants also contributes to your overall well being by supporting a healthy immune response.
Our turmeric curcumin capsules, boosted with BioPerine black pepper extract, provide up to 2,000 times greater absorption than consuming turmeric alone. 180 Capsules provides up to 1500 mg daily for a full 30 days of turmeric curcumin support. That is 1500 mg of turmeric 95% curcuminoids, and 15 mg of BioPerine black pepper extract for improved absorption and increased bioavailability.
Our natural, vegan, non-gmo turmeric curcumin capsules are proudly manufactured in the USA. 
Get the benefits of iwalu Tin Man's Turmeric today…
---
Ingredients: Suitable for Keto, Paleo, and Vegan Diets.  Organic Turmeric Curcumin (Curcuma Longa)(root), Turmeric Curcumin 95% Curcuminoids, BioPerine (Black Pepper Extract). Other Ingredients: Organic Rice Extract, Vegetable Capsule. All natural, non-GMO, no fillers, binders or preservatives. This curcumin supplement is also free of soy, gluten, milk, egg, wheat, GMOs, peanuts, sweeteners, shellfish and sugar.
QUANTITY PER BOTTLE: This natural herbal supplement includes 180 Veg. Capsules / 30 + Day Supply
Directions: As a dietary supplement take two (2) to three (3) veggie capsule once a day. Dose may be split into morning and evening. For best results take 20-30 min before a meal with an 8oz. glass of water or as directed by your healthcare professional.
Safety Information: Not Recommend for Anyone Under the age of 18 or have ANY pre-exisiting medical condition or if you are taking any prescription medications. KEEP OUT OF REACH OF CHILDREN. STORE IN A COOL, DRY PLACE. This product is manufactured in a facility which may also process milk, soy, wheat, egg, peanuts, tree nuts, fish and shellfish. Not recommend for those prone to severe allergies and or reactions or those that experience migraine's, nausea, or anxiety
Legal Disclaimer: Due to the seasonality of our harvests, capsule color may vary slightly. All of our products are grown & harvested in the United States for the highest quality & potency. The packaging may slightly vary.
*Statements regarding dietary supplements have not been evaluated by the FDA and are not intended to diagnose, treat, cure, or prevent any disease or health condition.