Description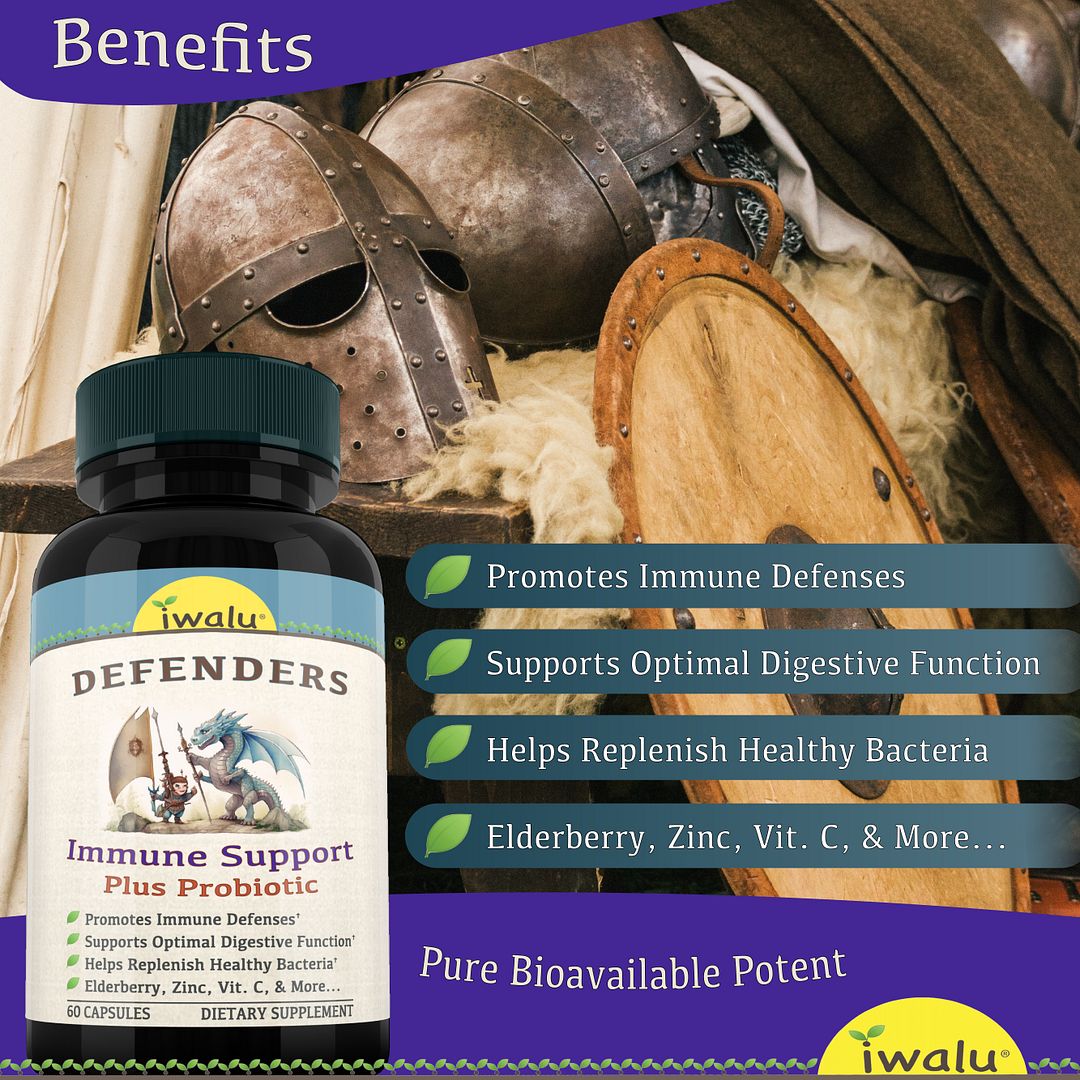 DEFENDERS™
ZINC Immune Support Supplement + Probiotics
IWALU Advanced 10-in-1 Immunity Boost Works to:
Support Healthy Respiratory System*
Promote Immune Cell Function*
Encourage Antioxidant Activity*
Support Healthy Stress Response*
Complete Immunity Booster Formula with Vitamin C, Zinc, Elderberry, Probiotics and Turmeric – Specially Formulated to Support a Healthy Immune System*
ENCOURAGES LASTING IMMUNE SUPPORT.*
IWALU Defenders™ advanced 10-in-1 immunity boost augments our concentrated elderberry immune blend with probiotics for continued immune support.*
The Best All-In-One Immune Support Supplement | The iwalu formula prevents you from needing 10 separate products to boost your immune system. Just 2 capsules per day for 10 of the most powerful immune health ingredients to boost your defenses naturally. Stacked with Zinc, Elderberry, Probiotics, Vitamin C, B6 and more…  
Your Gut Microbiome & the Immune System | Probiotics plus L-Glutamine bolsters the gut which is home to over 70 percent of the immune system cells in the body. Defenders Immune Vitamins, Herbs, plus Probiotics is formulated to be the complete daily immunity vitamins you need for lasting protection and comprehensive immune support.
Slay Those Dragons | Sambucus Black Elderberry Extract and Zinc come to the rescue as age old remedies. Safely rely on this immune supplement containing elderberry capsules with vitamin C for adults and kids. Maximum strength elderberry supplement that is packed with antioxidants and vitamins to help support a healthy immune response. More than Elderberry Pills, use as a blend that defends on all fronts including the power of vitamin C with zinc for adults.
Multi-system Immune Defenses | iwalu's advanced 10-in-1 Immunity Boost features elderberry and turmeric, both potent antioxidants to support immune health, respiratory health to support healthy lungs and a healthy inflammatory response to reduce inflammation throughout the body.* Our Doctor Formulated Immune Defenses blend is easy to take. Unlike sticky syrups or chalky vitamin c chewables and tablets, our immune capsules go down easy making supporting your immune system fast and effective.*
Science Backed & Made in USA | iwalu's Immune Defense Blend supports holistic health. Elderberry & Echinacea support immunity, cardiovascular heart health, skin health, and assist with daily stress & mood.* No harmful additives – free of GMO's, hormones, gluten, and dairy. Formulated, Bottled, and Safety Seyaled at our GMP NSF certified facility.  iwalu's Defenders is a great alternative to: immune support gummies, quercetin gummies, zinc gummies, immune support tea, immune support powder, immune gummies and elderberry syrup.
Try Defenders today…
---
IWALU Defenders Immunity Boost and You
Defenders packs a punch with 10 all natural immune boosting ingredients proven to support overall immune health through every season.*
IWALU DAILY 10-in-1 IMMUNITY DEFENSE SUPPORT SUPPLEMENT.*
With proven immune boosting ingredients including Zinc, Vitamin C, Elderberry, Echinacea, Turmeric, and Odorless Garlic, IWALU Defenders™ provides comprehensive immune support.
Our formula uses 10 of nature's most powerful ingredients to fortify your respiratory system, encourage antioxidant activity, bolster the gut's immune defense biome, and support your body's natural immune response – so you can keep feeling your best.*
10-in-1 NATURAL IMMUNITY BOOST FORMULA – MULTI-SYSTEM IMMUNE DEFENSE – ENCOURAGES ANTIOXIDANT ACTIVITY.*
IWALU FULL COVERAGE NATURAL IMMUNE SUPPORT SUPPLEMENT WITH ANTIOXIDANTS.*
What makes our 10-in-1 Immunity Boost unique?
IWALU Advanced 10-in-1 Immunity Boost formula features the top ten immune support heavy hitters to keep you protected year round. We only use pure, high potency ingredients to ensure every immune booster is absorbed and working the way it should in supporting your immune health.*
VITAMIN B6
In addition to being an essential vitamin and a key building block for overall health, Vitamin B6 plays a key role in the production of T lymphocytes and interleukins. Its deficiency leads to a decrease in immunity.*
VITAMIN C
A go-to for immune support, Vitamin C contributes to strong antioxidant activity throughout the body, effectively protecting immune cells by neutralizing free radicals for healthy immune cell function and production.*
ELDERBERRY
A mainstay in traditional medicine, Elderberry is known to be rich in powerful antioxidants that protect against harmful free radicals. IWALU Advanced 10-in-1 Immunity Boost delivers pure concentrated Black Elderberry to strengthen immune support.*
TURMERIC CURCUMIN EXTRACT
95% Curcuminoids for a powerful bioactive antioxidant, helps encourage a health inflammatory response throughout the body, thus supporting a normal immune response.*
ZINC
Zinc is a key mineral that develops and maintains functions of immune cells that work to keep you healthy.*
QUANTITY PER BOTTLE: 60 Veg. Capsules / 30 Day Supply
Safety Information: Do not exceed recommended dose. Pregnant or nursing mothers, children under the age of 18, and individuals with a known medical condition should consult a physician before using this or any dietary supplement. KEEP OUT OF REACH OF CHILDREN. STORE IN A COOL, DRY PLACE. This product is manufactured in a facility which may also process milk, soy, wheat, egg, peanuts, tree nuts, fish and shellfish.
Ingredients:
Supports Vegan and Vegetarian Diets. Active immune defense formula with Zinc, Elderberry (Sambucus), Vitamin C (Ascorbic Acid), Lactobacillus acidophilus (Probiotic), Echinacea, Turmeric Curcumin 95% Curcuminoids, L-Glutamine HCL, Vitamin B6, Vitamin E. This formula has been manufactured without gmos, soy, gluten, milk, egg, wheat, peanuts, or shellfish. Does not include preservatives, artificial ingredients, fillers, chemicals or color additives.
Directions:
As a dietary supplement take two (2) veggie capsule once a day. For best results take 20-30 min before a meal with an 8oz. glass of water or as directed by your healthcare professional.
Legal Disclaimer: Due to the seasonality of our harvests, capsule color may vary slightly. All of our products are grown & harvested in the United States for the highest quality & potency. The packaging may slightly vary.
*Statements regarding dietary supplements have not been evaluated by the FDA and are not intended to diagnose, treat, cure, or prevent any disease or health condition.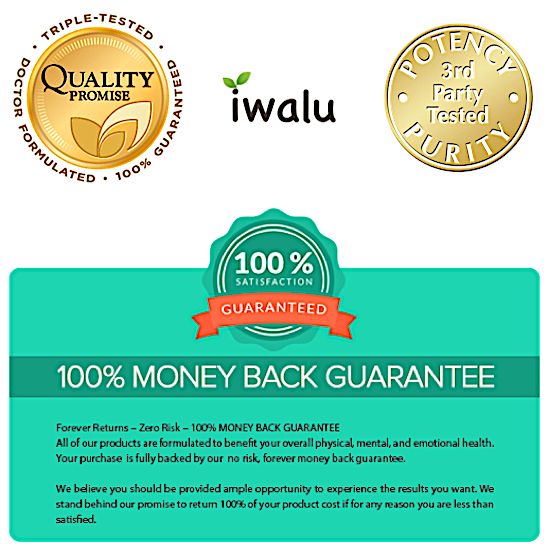 ---