Description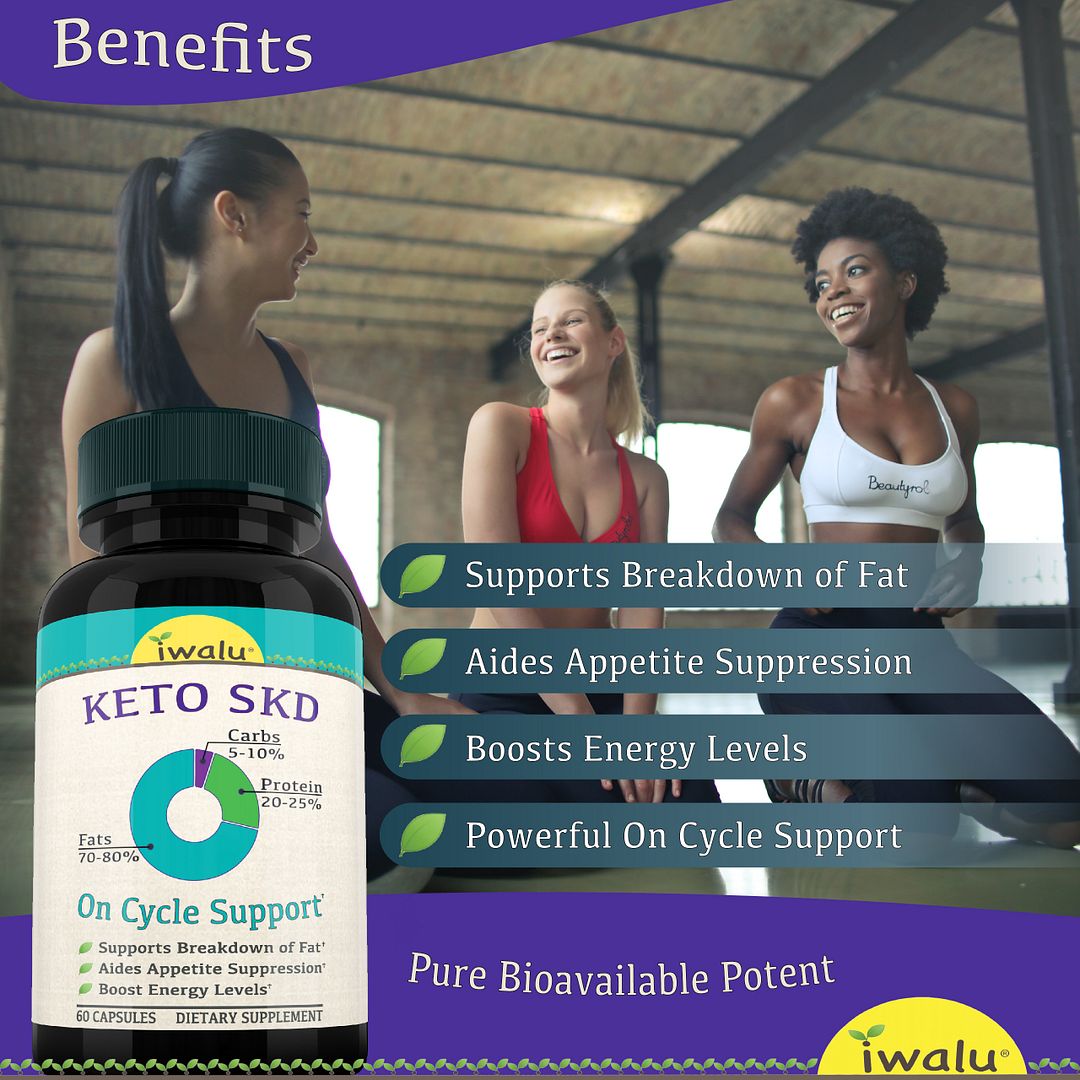 KETO SKD Advanced Weight Loss Pills
Amino Energy + Appetite Suppressant for Weight Loss
Formulated for women and men to boost metabolism, burn calories, and keep appetite in check for noticeable results.*
KETO SDK is a powerful, targeted fat burn formula designed to support successful weight loss and management for women and men with a keto lifestyle and standard keto diet.*
✔ METABOLISM BOOSTER | Raspberry Ketones and Green Coffee Bean Fat Burners for Women and Men. Promotes thermogenic fat loss by breaking down fat molecules, boosting metabolism, and lowering body fat percentage.*
✔ POWERFUL WORKOUTS | Our fat burner supplement provides an increase in energy levels plus improve mental focus, helping you power through your workouts and stay on top of your daily tasks.*
✔ SUPER ANTIOXIDANTS | help to keep you healthy, improve your exercise performance, and delay muscle fatigue.*
✔ KETO APPETITE SUPPRESSANTS | Supports a reduced caloric intake seamlessly, so you can get in your best shape easier and faster.*
✔ FAT-BURNING ENERGY | Green Tea Extract, Garcinia, and Caffeine support energy during low-carb intake, helping your body burn fat for fuel instead of carbohydrates. These help the body be more effective at burning calories, provide an extra boost of energy and brain fuel, whether at work, play, or pre workout energy for the gym.*
✔ QUALITY MADE IN USA | iwalu formulas are science backed and use 100% natural and pure ingredients. Lab Tested to ensure potency and premium quality. Make KETO SKD part of your successful weight management today…
KETO SKD AND YOU;
WEIGHT LOSS PILLS THAT WORK – Looking for the best women's and men's Keto weight loss supplement and appetite suppression pills? You found them. KETO weight loss isn't easy or instantaneous. KETO SKD is a comprehensive thermogenic energy blend designed specifically for women and men who want help to shred unwanted weight.
SAFE FOR DAILY SUPPORT – Cut down belly fat, increase energy, maintain lean muscle, enhance mental focus, and improve mood.
BURN FAT FAST – iwalu fat burning pills are science backed weight loss capsules formulated to work as strong thermogenic belly fat burners & diet pills that work fast for women and men.
NATURAL & POWERFUL – Our potent fat burner pills contain the most effective natural and safe thermo fat burning ingredients. You get premium weight loss pills with powerful fat loss ingredients. The efficacy of these potent natural ingredients makes our premium weight loss supplement the best solution to help achieve your weight loss goals.
---
QUANTITY PER BOTTLE: ​
60 CAPSULES: Each bottle of KETO SKD contains 60 capsules (30 servings). This supplement is formulated and bottled in the USA at our cGMP certified facility.
Ingredients
Keto, Paleo, and Vegan friendly; Green Coffee Bean (Coffea robusta) (seed)(50% extract), Raspberry Ketone (98%), Garcinia Cambogia (fruit)(50% extract), Caffeine Anhydrous (98%), Green Tea (Camellia sinensis) (leaf) (98% polyphenols, 75% catechins, 45% EGG. 6% caffeine). CONTAINS CAFFEINE; 130mg/serving. Inactive Ingredients: Cellulose (Vegetable Capsule). IWALU's KETO SKD supplement is formulated, bottled, and safety sealed in our FDA inspected, GMP & NSF Certified facility in the USA.
Directions
As a dietary supplement, healthy men and women take Two (2) veggie capsules daily. For best results, take 20-30 min before a meal with an 8oz glass of water. Avoid taking on an empty stomach or less than 4 hours before bedtime and do not exceed the recommended dosage. If you experience discomfort, discontinue use and contact us for a full refund. For best results, use for 60 days in combination with diet and exercise.
Safety Information:
Do not exceed the recommended dose. Not Recommend for Anyone Under the age of 18 or have ANY pre-exisiting medical condition or if you are taking any prescription medications. Not recommend for those prone to severe allergies and or reactions or those that experience migraine's, nausea, or anxiety. Pregnant or nursing mothers, children under the age of 18, and individuals with a known medical condition should consult a physician before using this or any dietary supplement. KEEP OUT OF REACH OF CHILDREN. STORE IN A COOL, DRY PLACE. This product is manufactured in a facility which may also process milk, soy, wheat, egg, peanuts, tree nuts, fish and shellfish.
Legal Disclaimer: Due to the seasonality of our harvests, capsule color may vary slightly. All of our products are grown & harvested in the United States for the highest quality & potency. The packaging may slightly vary.
*Statements regarding dietary supplements have not been evaluated by the FDA and are not intended to diagnose, treat, cure, or prevent any disease or health condition.